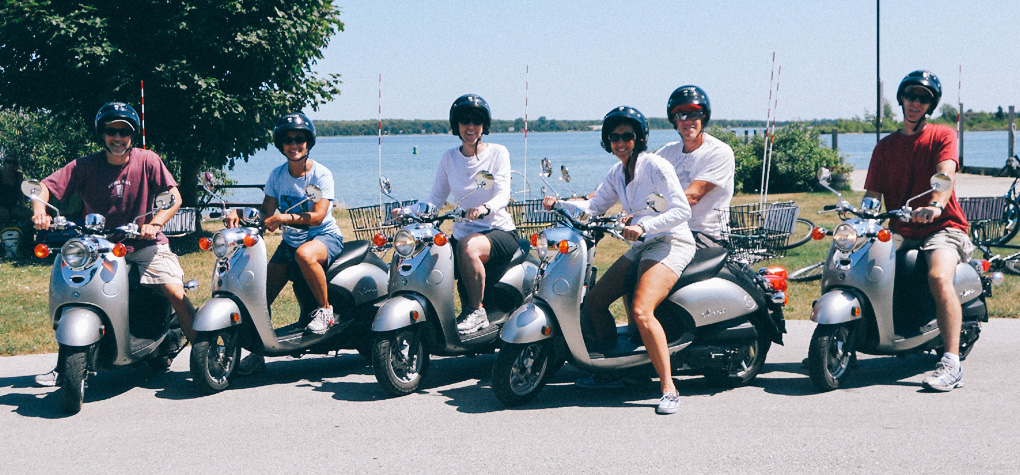 Annie's Island Moped Rentals
288 Lobdell Point Rd.
Washington Island, WI 54246
920-847-2790
(920-535-0310 before 10:30am)
All day means any rental time that exceed two (2) hours. We do not pro-rate our hours, all rental times are full hours only.
To ensure yourself adequate time to enjoy the entire island and to be sure you get a moped, it's recommended to arrive early. All mopeds are first come, first served and they are all single passenger mopeds. We do not accept reservations.
All riders must be 21 years old or older and have a valid drivers license. Exceptions can sometimes be made for young adults at least 18 years old who will be accompanied by their parents at all times. Call us for more details about this policy.
Our mopeds are single passenger only! Riding double is not allowed by Wisconsin State Law.